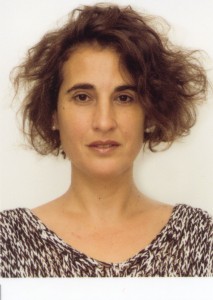 New article about Gender and Geoethics in the Geosciences
A new article about Gender and Geoethics in the Geosciences has just been published by Dr. Dolores Pereira, (Departamento de Geología, Facultad de Ciencias, University of Salamanca, Spain). Dr Pereira is a member of  the IAGETH Commission on Gender and Geoethics (CoGG)
Title: "Improving Female Participation in Professional Engineering Geology to Bring New Perspectives to Ethics in the Geosciences"
Dr. Mary J. Thornbush, IAGETH National Chapter (UK) promoted, and is currently leading, the edition of a Special Issue of International Journal of Environmental Research and Public Health (IF: 1,993) entitled Gender and Geoethics in the Geosciences.
This Special Issue is a tribute to the participation of women in the geosciences, including physical geography, as well as within geology and the Earth sciences. It commemorates the newly formed Commission on Gender and Geoethics (CoGG), as part of the International Association for Geoethics (IAGETH).
Dr. Dolores Pereira is responsible for the Recognised Research Group "Characterization of Geomaterials", multidisciplinary faculty participating in the University of Salamanca, the University of Coimbra and the IGME (Geological Survey of Spain). She is also Vicepresident for South Europe in the Heritage Stone Task Group (HSTG) working group of the IUGS and the C-10  commission of the IAEG.  She also belongs to the IUGS Publications Committee since 2013 and is Member of the Executive Committee of AMIT (Association for Women in Science and Technology).
"The International Journal of Environmental Research and Public Health (MDPI) is a suitable outlet for this content because of its international outreach and environmental scope. It is anticipated that the content will have ramifications for current international policy concerning the ethical treatment of women in the geosciences. Contributions approach the role of women in the geosciences from a feminist perspective that is humanistic and inclusive. As part of the United Nations Millennium Development Goals for 2015, the third goal (to 'promote gender equality and empower women') is an important one to achieve in the developing, as well as developed world, and this is true for the academic disciplines, particularly those that are traditionally male-dominated, such as the geosciences. Developed countries should set an example for the world of the equal treatment of women, and this includes within the academic sphere (Dr. Mary J. Thornbush)."
Further information about the list of planned paper of the special issue can be found here.