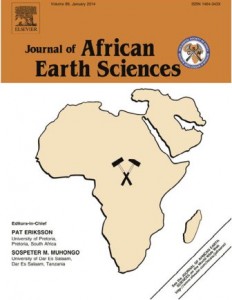 The Journal of African Earth Sciences (Vol. 111, 2015, page 287) has published a «Short Note» entitled "Geoethics: Africa must be respected and heard!" by Lopo Vasconcelos, Jesus Martinez-Frias and Aberra Mogessie, raising an important issue: the need to include ethical issues in the educational systems of Africa.
Reference is made to a project aiming at "providing the entire African continent with a roadmap to face the target of geoscience education within a wide scope and a multidisciplinary approach" – GEO-ERA (GEOscience Education Roadmap for Africa) – promoted and coordinated by the IUGS-Commission on Geoscience Education, Training and Technology Transfer (IUGS-COGE) and the Geological Society of Africa (GSAf).
Considering that Education and Ethics must go along together, GSAf and IAGETH (International Association for Geoethics) signed in 2013, after the 24th Colloquium of African Geology, CAG24 (Addis Ababa) a Memorandum of Understanding in order to accomplish this and other goals.
The short note can be downloaded from the JAES website, at http://www.sciencedirect.com/science/article/pii/S1464343X15300418
Further information: