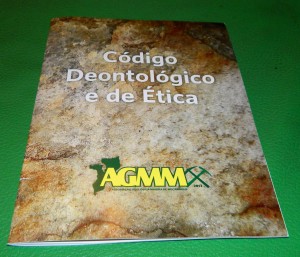 Congratulations to Prof. Lopo Vasconceslos (IAGETH VP)!
After a lot of work, Geoethics was included in March 2014 in the Deontological and Ethical Code of the AGMM (Mozambique's Mining Geological Association)
See a previous IAGETH news about it here
This is the picture of the print version which was distributed yesterday!
This geoethical initiative is also in the framework of the MoU which was signed between the IAGETH and the GSAf to promote Geoethics in Africa.