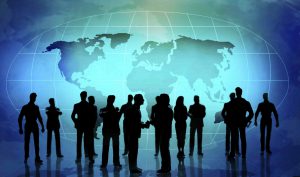 Dr. Nataliya Nikitina (IAGETH, First VP and IAGETH NC, Russia) has prepared a list of selected international conferences, symposia, workshops…on Earth Sciences. The list includes around 150 meetings on geology and geosciences covering different academic, scientific and professional aspects worldwide.
IAGETH thanks Dr. Nikitina her great work!
List of international conferences, symposia, congresses on Earth Sciences
2016
May 18-19, 2016
1st International Conference on Mining in Europe
Aachen, Germany
The key objective of the 1st International Conference on Mining in Europe is to share the latest developments on mining activities, developments and research in Europe. The global mining community faces significant challenges, ranging from technological to social, environmental and economic issues. The European mining community has confronted and solved such challenges over centuries and has thereby delivered important contributions to the use and development of our mineral resources.
http://www.aims.rwth-aachen.de
May 26, 2016
International Geothermie-Kongress 2016
St. Gallen, Switzerland
http://www.geothermie-bodensee.ch/
June 1–3, 2016
Geological Association of Canada – Mineralogical Association of Canada Annual Meeting, From the Margin of Laurentia, to the Margin of Beringia, to the Margin of Society Whitehorse
Yukon, Canada
June 1-3,  2016
International Obsidian Conference
Lipari, Sicily, Italy
http://rtykot.myweb.usf.edu/Obsidian%202016/
June 2-4, 2016
Fourth International Conference on New Developments in Soil Mechanics and Geotechnical Engineering
Nicosia, Cyprus
June 5-9, 2016 
18th International Symposium on Geodynamics and Earth Tides
Trieste, Italy
http://www.lithoflex.org/g-et/
June 5-9, 2016
4th International Sclerochronology Conference
Portland, Maine, USA
https://isc16.las.iastate.edu/
June 5-10, 2016
The Association for the Sciences of Limnology and Oceanography (ASLO), 2016 Summer Meeting
Santa Fe, California, USA
http://aslo.org/news/2016-aslo-summer-meeting-session-proposals/
June 6, 2016
International School on Foraminifera – 9th Course.
Urbino, Italy
June 6-7, 2016 
Groundwater from the Mountains to the Sea in the Central Atlantic Region
Virginia Beach, Virginia, USA
http://www.ngwa.org/Events-Education/conferences/Pages/5056jun16.aspx
June 6 – 10, 2016 
31st IUGG Conference on Mathematical Geophysics. From Mathematics to Experiments.
Paris, France
http://cmg2016.sciencesconf.org/
June 7 – 8, 2016 
The AusIMM International Uranium Conference
Adelaide, South Australia
Contact: +61-3-9658-6126
http://10times.com/international-uranium-conference