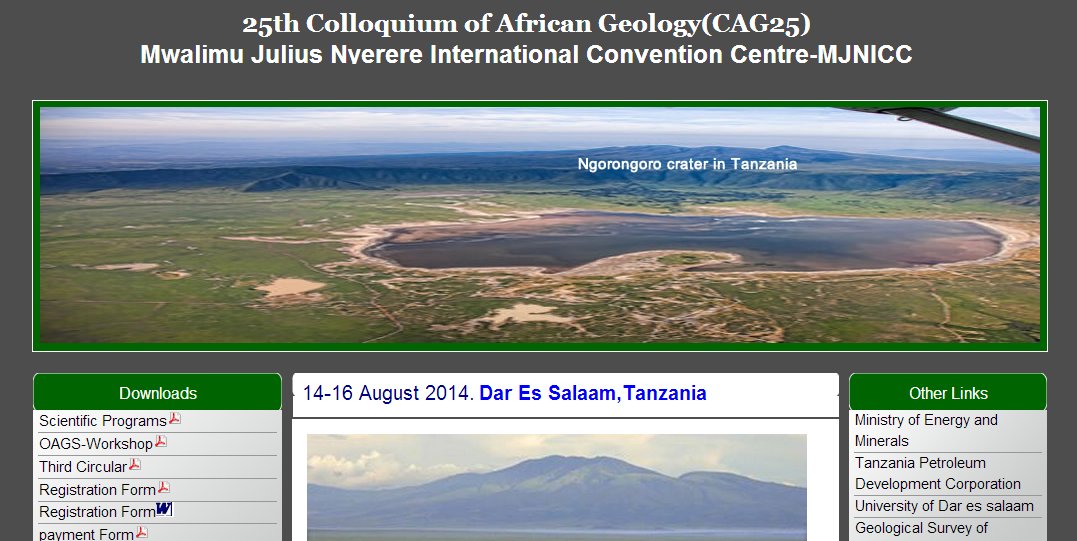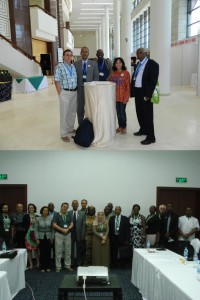 Successful activity on Geoethics (IAGETH) in the CAG25, Dar Es Salaam (Tanzania)
The 25th Colloquium of African Geology (CAG25) was held (14-16 August 2014) in Dar es Salaam, Tanzania, under the auspices of the Geological Society of Africa (GSAf), with whom IAGETH signed a MoU last April 2013
The Colloquium of African Geology (CAG) is a major biennial meeting organized under the auspices of the Geological Society of Africa (GSAf). Since the first Colloquium in 1965, the Colloquia have been hosted by several European and African countries. The African countries that had a chance to organize this event were Swaziland, Zimbabwe, Morocco, Mozambique, Tunisia, South Africa and Ethiopia.
This year it was decided to organize the CAG25 back to back with the 3rd YES Congress in Tanzania.
IAGETH Vice-President for Africa has sent a Report on the Activities which includes:
1. MEETING WITH THE AFRICAN IAGETH-NC PRESENT IN DAR ES SALAAM
IAGETH African National Chapters  – Mozambique, Namibia, Morocco, Egypt, Ethiopia and Nigeria.
2. WORKSHOP TW6 – GEOETHICS: STATE-OF-THE-ART AND GLOBAL CHALLENGES IN AFRICA
Co-conveners: Lopo Vasconcelos, Aberra Mogessie and Enas Ahmed
Our congratulation to ALL institutions, organizers and participants and our special thanks to IAGETH Senior and Junior members, in particular to Prof. Lopo Vasconcelos for his excellent activity and report.
Pictures: Courtesy of Prof. Lopo Vasconcelos