IAGETH meeting, Cape Town, 35th IGC
1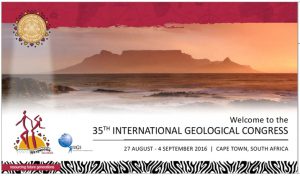 IAGETH meeting, Cape Town, 35th IGC
IAGETH will hold a meeting (BM08 on August 31st 18:00 – 20:00) in Cape Town, during the 35th International Congress. IAGETH has carried out numerous activities (many of them posted in or official website) and established significant agreements with other societies and organizations.
The IAGETH meeting will be extremely important to consolidate previous goals and actions and to define new projects, above all, strengthening the functions of the National Chapters.
We encourage all IAGETH NC and members to attend the meeting!
*Several IAGETH members proposed different activities and contributions on geoethics in the context of the Theme "Global Geoscience Professionalism and Geoethics", which were arranged by the IGC OC in accordance with organizational policy and requirements.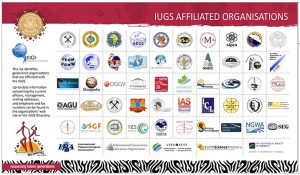 From the Theme website:
Global Geoscience Professionalism and Geoethics
Much of the work of geoscientists results in output on which others in Society depend, either directly or indirectly. An important aspect of Geoscience for Society is therefore the ethical responsibility and accountability that falls to geoscientists globally, as they undertake their work.  This has given rise to the promulgation of statutes, codes of ethics, conduct and practice, and technical codes standards and guidelines, similar to those of many other professions.  These are promoted, developed, maintained and enforced by professional geoscience organisations (www.tg-ggp.org) and national and international standard setting and regulatory bodies. Geoethics is an interdisciplinary field that brings together Geosciences and Ethics; it involves both Earth and Planetary Sciences as well as applied ethics (www.icog.es/iageth).  Geoethics deals with the ethical, social and cultural implications of Earth Sciences education, research and practice, and with the social roles and responsibilities of geoscientists in conducting their activities (http://www.geoethics.org).
*IAGETH is the only international organization linking geosciences and ethics which is officially affiliated to two ICSU GeoUnions (IUGS and IUGG)